Ciro Coffee Academy
Ciro Coffee Academy represents our commitment to creating the country's finest coffee professionals through education and skills upliftment. As leaders and pioneers in the South African coffee industry, it has always been our priority to share our knowledge and help inspire the next generation of coffee enthusiasts. We do this by continuously striving to raise standards and encourage innovation.
Many of the Academy's courses are certified by the Speciality Coffee Association (SCA) –– a first in South Africa, ensuring our training is of the highest quality and meets global coffee education standards. The SCA hosts the most advanced and respected coffee training qualifications in the world and sets the industry benchmarks for education in the coffee industry. The courses on offer form part of the Coffee Diploma System of the SCA and will be issued to trainees once 100 credits have been achieved through the different modules.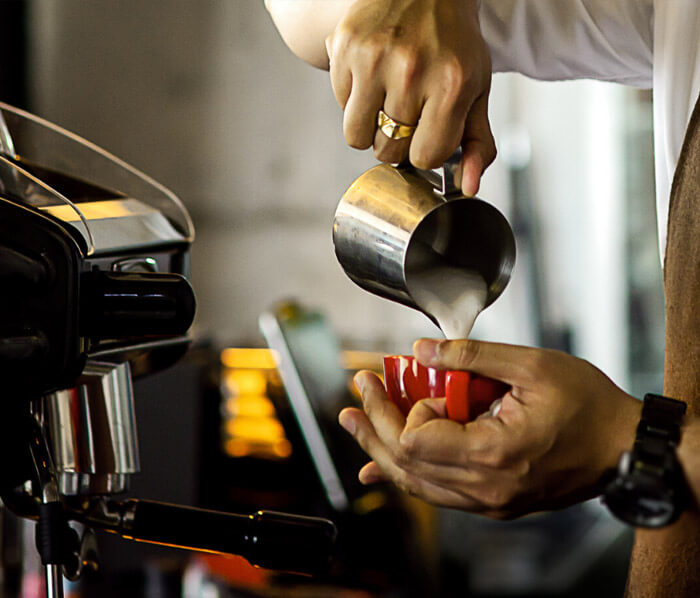 Ciro's newly Authorised SCA Trainers (ASTs) will have 10 modules on offer across our 9 training centres nationally that, within the Coffee Diploma System, will suit a variety of levels of coffee training.
For access to the most advanced coffee training material in the world, we invite you to train through the Ciro Coffee Academy.
Speciality Coffee Association (SCA) Courses
The Speciality Coffee Association (SCA) sits at the very heart of the international coffee community, where thousands of coffee professionals and enthusiasts share their wealth of coffee knowledge and experience with one another.  (For more information on the SCA, visit www.sca.com)
Central to the SCA's purpose is to improve coffee standards through furthering knowledge and education through the Coffee Diploma System (CDS). There are 4 different modules in different disciplines on offer at Ciro Coffee Academy, each with 3 levels of qualification (except for Introduction to Coffee which is only 1 level). Every module allows trainees to gain points and progress through the levels, ultimately gaining a qualification. When you achieve 100 points, you will be awarded the Coffee Diploma.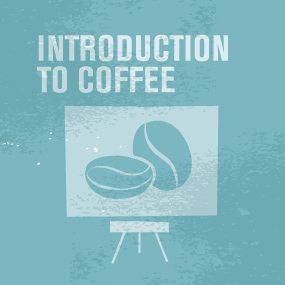 Introduction to Coffee is an ideal module for anyone who is new to the coffee industry or just has an interest in this wonderful drink. It maps coffee's journey from its origins in Ethiopia to the major commodity it is today; enjoyed by millions of people around the world. From farming the cherries through drying, roasting, brewing and finally drinking, this module looks at the processes coffee goes through. This half-day course also includes a "coffee cupping" which allows you to taste the various flavours coffee has to offer.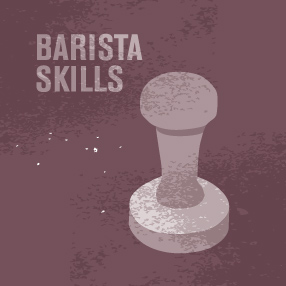 With a focus on the key skills required to set your grinder, make espresso and foam and texture milk for cappuccinos, this module is ideal for those looking to gain a deeper understanding of coffee while developing practical skills for milk technique and latte art. Additionally, the module includes essentials around health and safety, customer service and basic business. The Professional level is aimed at the baristas with considerable experience as it takes a scientific and managerial perspective to coffee and making espresso-based drinks.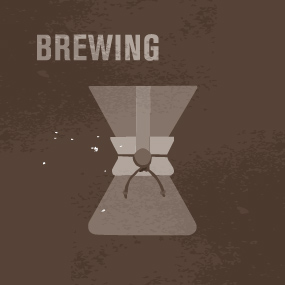 The study of Brewing introduces you to the different ways of brewing coffee: from Chemex and Siphon to clever Dripper and French Press. In addition, this module allows you to get hands-on and learn to analyse your grind profile, match your grind to your brewing method and to measure coffee's strength scientifically and chart a coffee's extraction. At the Professional level, you cover the impact of temperature on brewing, acidity levels during the brewing process, the impact of water quality on coffee brewing and flavour and learn to understand how to chart espresso and brew within a given extraction percentage.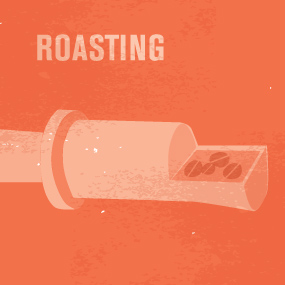 The roasting process has many nuances, all of which are covered in this module. Trainees will discover everything about the roast cycle and how to control sensory aspects of the coffee by roasting light or dark. Topics around roast defects and the physical changes that beans undergo during the roasting process, as well as workspace management and lean production, are also covered. At the Professional level, this module gives you the skills and knowledge needed as a manager to plan and execute quality control, create a product range to meet different preferences, calculate production costs and ensure efficient production.
For more information on the SCA and the courses that are on offer, please download the brochure below: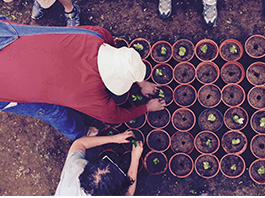 Book a team build or a lovely morning of coffee with us, tailored to suit your needs.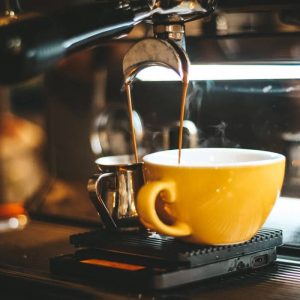 Ciro's Coffee Shop Course provides the barista with the basic coffee knowledge to prepare espresso-based beverages on an espresso machine. A theory and practical assessment seal the package with a Ciro Certificate.
Modules:
Identification of the equipment
Pouring a perfect shot of espresso
Milk texturisation
Cleaning and maintenance
Assessments:
Theoretical Assessment
Practical Assessment
Ciro Coffee Academy Certificate of Competency
Information:
Open to 12 trainees
3-day course
Who should attend: Baristas in training (managers welcome)