Production & Certification
Achieving consistent superior coffee quality is a careful science.
Under the guidance of incredibly skilled and meticulous Coffee Masters, Ciro follows several processes to ensure that premium coffee is the order of the day.
Certifications
The Ciro Coffee factory offers various certifications, which ensure that our entire value chain is run according to international standards, enabling us to consistently provide our customers with socially and environmentally sustainable local and global coffees.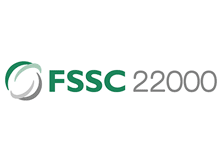 FSSC 22000
The FSSC 22000 Food Safety Management System provides a framework for effectively managing the organisation's food safety responsibilities. Our robust Food Safety Management System at the Coffee and Creamer factory meets the requirements of our customers and consumers. The standard is utilised with ISO 22002-1 (Prerequisite programmes on food safety) and HACCP (Hazard Analysis Critical Control Point).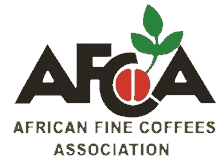 African Fine Coffees Association (AFCA)
AFCA protects the entire coffee industry interests at local and international levels, proactively identifying issues and developing strategies. They promote improvement of the quality of coffee in Africa by using processes such as on-farm training in order to ensure product and quality enhancements across coffee sectors in its 11 member countries.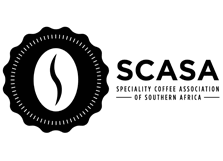 Speciality Coffee Association of Southern Africa (SCASA)
SCASA has a mission to promote both the consumption of quality coffees and the recognition of the employees of the coffee industry within Southern Africa. SCASA is a passionate community, dedicated to growing the coffee industry in Southern Africa and developing the skills of those who work in coffee.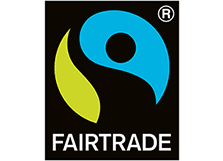 Fairtrade certified
Fairtrade is an ethical certification whose main aim is to promote more equality and sustainability in the farming sector. The main focus is on improving labour and living conditions for farming communities and promoting a farming method that doesn't harm people or the environment.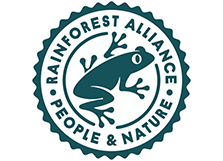 Rainforest Alliance certified
The Rainforest Alliance Certified™ seal is an internationally recognised symbol of environmental, social and economic sustainability that helps both businesses and consumers do their part to ensure a brighter future for all; by conserving biodiversity and ensuring sustainable livelihoods.
Organic certified
This certification focuses on natural and organic farming methods. Producers carefully consider farming substances in order to ensure their crop is grown organically.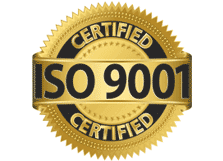 ISO 9001 certified
1. The Coffee and Creamer factory consistently provides products and services that meet customer and applicable statutory and regulatory requirements, and
2. Enhance customer satisfaction through the effective application of the system, including processes for improvement of the system and the assurance of conformity to customer and applicable statutory and regulatory requirements.
"As the largest manufacturer of pure coffee in South Africa & with more than 70 years of experience, it is easy to understand why Ciro is a noteworthy front runner within the coffee service industry and renowned for consistent quality, innovative product formats and extra value offerings."