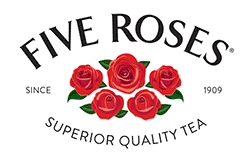 The best Ceylon tea leaves
For over 100 years, South Africa's top-selling tea, Five Roses, has been artfully blended from a unique recipe, providing a distinctive touch of quality.
Only the best Ceylon tea leaves, hand-picked from the lush highlands of Sri Lanka, are carefully blended with the highest quality teas from other select estates to bring tea-lovers the distinctive and exceptional Five Roses taste they have come to love and trust. We are constantly involved in innovating quality new teas and blends to give you the choice and refreshment you expect from your favourite tea brand.
With quality and taste at the heart of this iconic brand, it is reassuring to know that every box has been signed off by our expert Sri Lankan Tea Master, Dinesh Wijeyawardana; only the sixth ever Tea Master entrusted with the unique Five Roses recipe, and who ensures there is unsurpassed flavour, strength and aroma in every cup.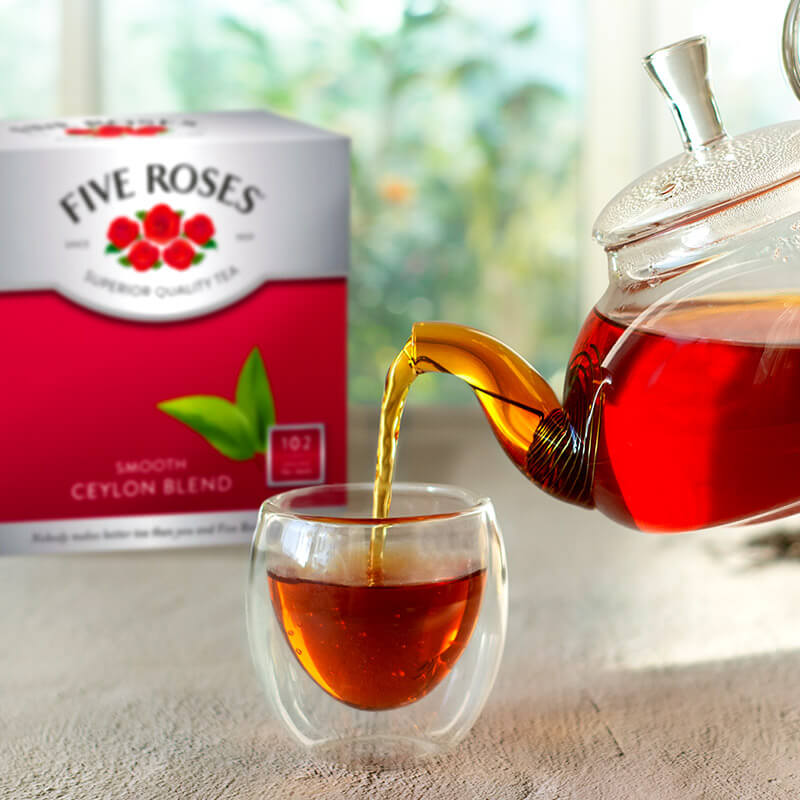 Five Roses has the widest range of tea products in South Africa. The brand's growing offering includes black teabags, black loose-leaf, rooibos and speciality teas. Available through Ciro, service industry customers can stock up on the Five Roses' extensive range of enveloped tea bags in large-pack bulk format. To help you create an enticing display of your customer's favourite tea range, speak to Ciro about the out-of-home envelope caddy.