Blacksmith Coffee Movement

"It all starts with a great cup of coffee. That's where our journey begins."
A creator. By hand. Pure. Honest. Beautiful. I love my work.
The Blacksmith Coffee Movement was born out of a simple idea that great coffee can do good things. Blacksmith is a movement for social change and a platform for job creation and skills development within the coffee industry. It is about transforming our youth's potential into tangible opportunities that are realised within the coffee industry. Blacksmith Coffee Movement is not only about the crafting of beautiful coffee blends from sustainable sources; its real purpose is what comes after that.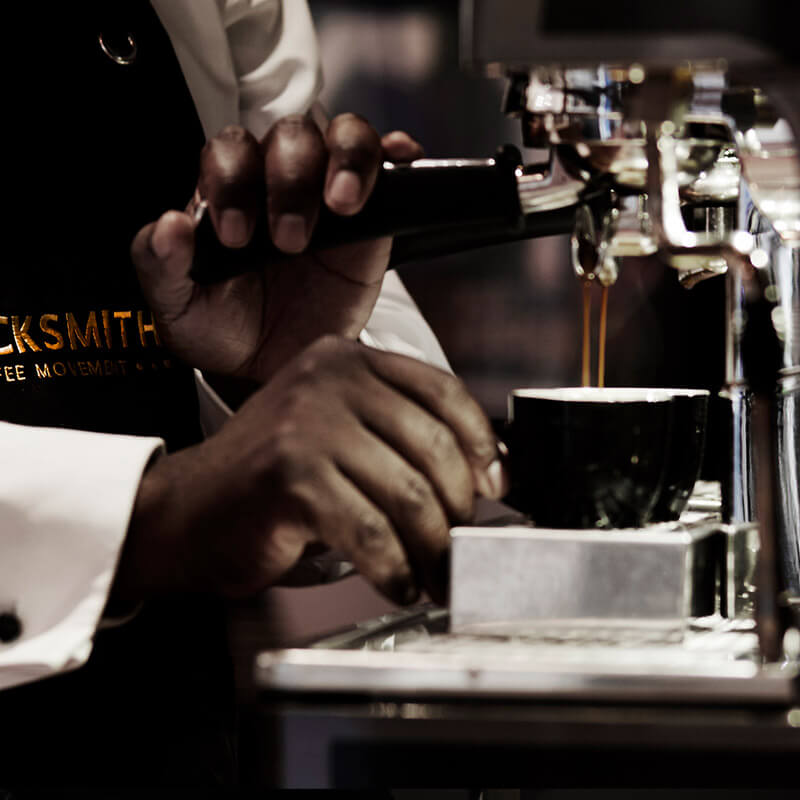 The Blacksmith Coffee Movement is a holistic experience –– every step of the production process is ethical and inclusive. All three Blacksmith coffees are certified blends, with the ever-expanding range offering organic, Fairtrade and relationship certification. Coffee formats in the range include filter, freeze-dried Instant and Nespresso compatible capsules. Supported by Ciro, the Blacksmith brand is accentuated through original marketing material such as barista uniforms, loyalty cards and hard-wearing crockery, available to outlets that support the coffee movement, ensuring a brand-aligned point of sale experience.
Blacksmith Coffee Movement
Barista Upliftment Programme
Through initiatives such as the Barista Upliftment Programme (BUP), Blacksmith aims to promote training and development among unemployed youths. By contributing to the training of new baristas with every cup of Blacksmith bought, you can help bring the traditional African spirit of Ubuntu to the modern coffee culture.
Trainee baristas are selected and put through a three-month BUP where they are trained and up-skilled to be professional baristas. The training includes programmes such as The History of Coffee, Coffee Recipes, Taste Profiles and Barista Competition Training (to name a few). The full cost of the fees is covered by the proceeds from the sales of Blacksmith coffee.
But that's not where the story ends. Upon completion of the training programme, we also assist the BUP graduates with finding employment within the coffee industry as professional baristas. This isn't just because we love and believe in what we do, but because we want you to discover the beauty of Blacksmith and all those that are a part of the movement. This programme is a vital element of doing good things with great coffee.