The Krea Espresso makes use of Z4000 technology, which delivers perfect freshly ground espresso coffee and espresso-based specialty drinks in a matter of seconds.
Krea utilises a modern and elegant design enriched by LED lights, chrome-plated push-buttons, frame surrounding the selection area, and elegant side graphic panels – high in aesthetic quality. The coffee hopper and waste container's capacity are perfectly balanced, guaranteeing the highest level of operational efficiency.
Dimensions: 750 (h) x 410 (w) x 564 (d) mm
Weight: 41 kg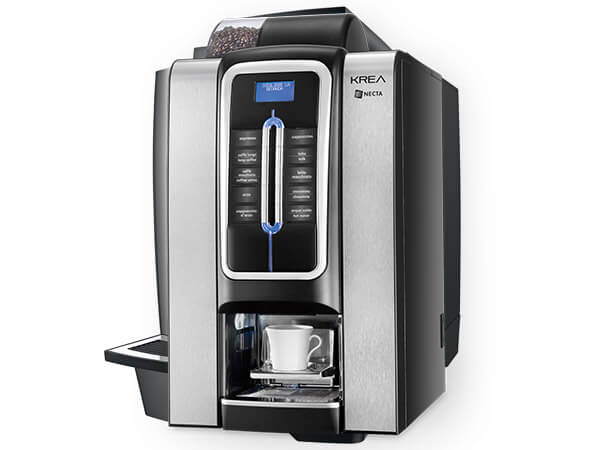 The Necta Astro is a winning solution for medium to large locations serving the expectations of the most demanding customers. The machine offers 18 direct selections on a numeric keypad and large back-lit drink labels. The drink menu itself can be customised for any location and there is also an option to dispense cold drinks (with an additional internal cooling unit). Astro's cup station also accepts cups and jugs up to 14cm in height and a cup sensor guarantees drink delivery. Capacity 650 cups per day.
Dimensions: 1830 x 600 x 740 (h x w x d)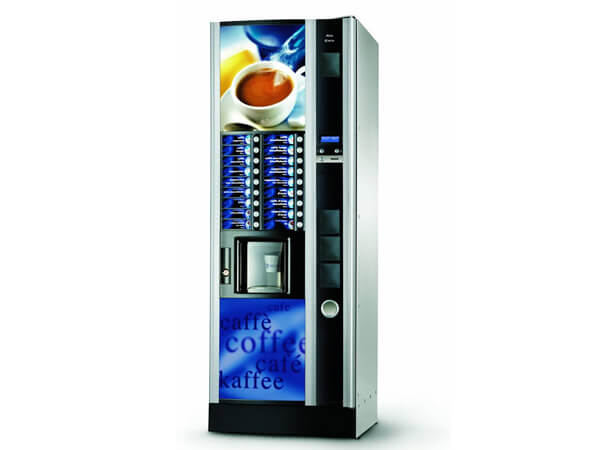 Solista continues Necta's dedication to providing high-quality drinks to smaller locations.
Among the tabletop range products, it shows its sleek design and can be appreciated for its high capacity level and technological performance.
LED lights complete the elegant and contemporary design, as well as the chrome-plated frame surrounding the selection area and elegant side graphic panels.
All these features demonstrate Solita's craftsmanship and innovative design, which make it a benchmark for the rest of the market. Capacity 200 cups
Power 1500 W
Dimensions: 750 x 410 x 564 (h x w x d)
Weight 42kgs