Machine for instant ingredients, brewed per cup. For locations with water connection. The machine is equipped with a plastic drip tray and rinsing programme. This model has four canisters for ten different beverages: coffee, coffee crème, espresso, cappuccino, hot chocolate, coffee with milk, cafe vienna, double espresso and hot water.
Quick and easy to operate and maintain, the Bravilor Bonamat hot water system is less susceptible to scaling and includes an automatic descale and rinsing system. The unique mixing system delivers perfect in-cup quality.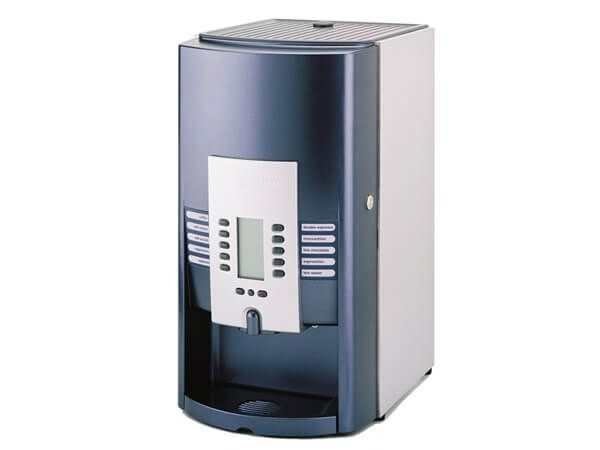 Provided with four canisters for coffee, espresso, chocolate, espreschoc, cappuccino, coffee with milk, latte macchiato and hot water. For locations with water connection. Additionally, the machine has been equipped with digital control, a plastic drip tray, double-tap (to be used separately), automatic descale indicator and rinsing programme. Jug not included.
A clear menu with LED lighting makes this machine easy to operate, offering a single or double (simultaneous but independent) output. The unique mixing unit ensures good ingredient flow, while the separate hot water tap boosts efficiency when looking to make tea or even soup. Complete with energy-saving mode, this machine is optimised for performance, easy maintenance and efficiency.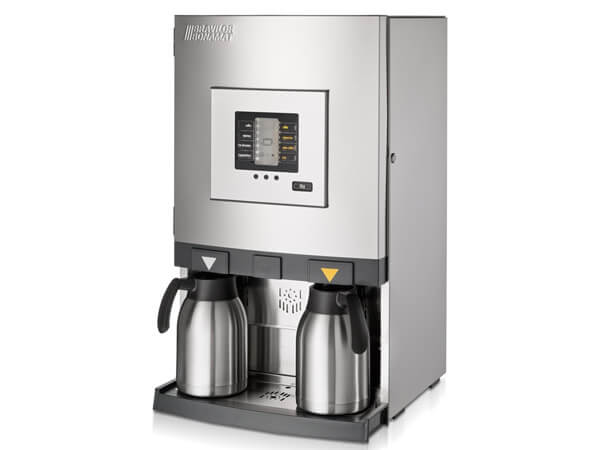 Krea is the ideal solution for hotels, communities, and self-service locations and completes the Necta portfolio of breakfast solutions. The modern and elegant design is enriched by LED lights, chromium-plated push-buttons and frame surrounding the selection area and elegant side graphic panels. This represents one of Krea's many features, together with the fact that the coffee hopper and waste container's capacity are perfectly balanced, to guarantee the highest level of operational efficiency.