Essential quality is experienced through the new Egro Zero, which is distinguished by its attractive, clean design, flexibility and high performance. Egro Zero has been specially designed for locations with medium daily consumption and is dedicated to offering you professional-quality espresso and milk-based products. The Quick Milk offers a variety of premium espresso and milk beverages.
Dimensions: 787 (h) x 305 (w) x 584 (d) mm
Weight: 45 kg
(Excluding Fridge)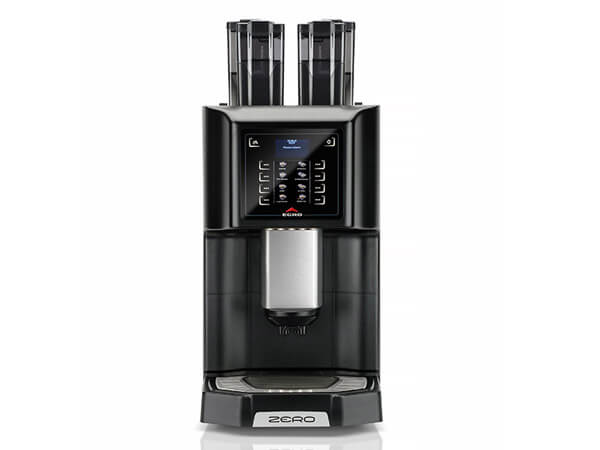 The Egro One Top Milk will deliver the perfect coffee every time, with outstanding performance, excellent design and advanced ergonomics. An easy user interface with new technology to ensure the optimal operation of the machine.
Capable of delivering two cappuccinos and lattes at the same time. This machine has the fastest speed of delivery rating in its class. Beverage visuals help the user to continuously monitor the machine's status. The display shows which drinks are being served, serving progress and the status of the machine.
Dimensions: 778 (h) x 330 (w) x 600 (d) mm (machine only)
Weight: 86 kg
(Excluding Fridge)
Everyone using the coffee machine can customise the beverage size, flavour intensity, milk and milk foam quantity with just a few simple touches on the TouchIT display, thereby creating their – or their guest's – own favourite coffee.
With a slim build design and the ability to produce a large variety of beverages, this machine is ideal for usage in restaurants, hotels, cafés, convenience stores, catering businesses and offices.
Easy to operate and clean, the Shaerer Coffee Club machine can handle a combination of fresh or powdered milk. Recommended daily output: up to 80 beverages per day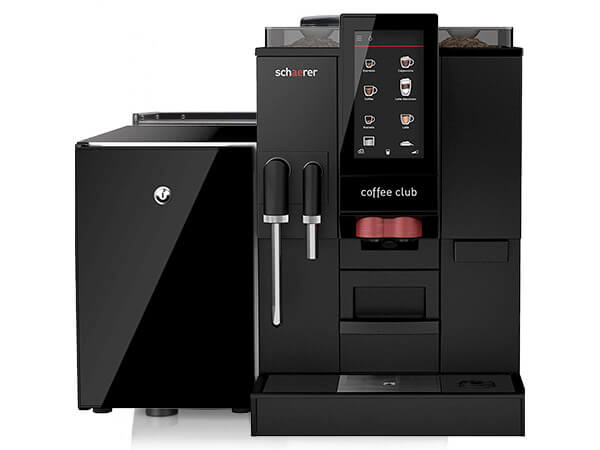 Only 33cm wide, the Shaerer Coffee Soul machine helps you create a maximum variety of top quality beverages, thanks to Best Foam™. Easy to operate and clean, this machine is perfect for usage in restaurants, bars, offices and vending areas.
Recommended daily output: up to 250 beverages per day.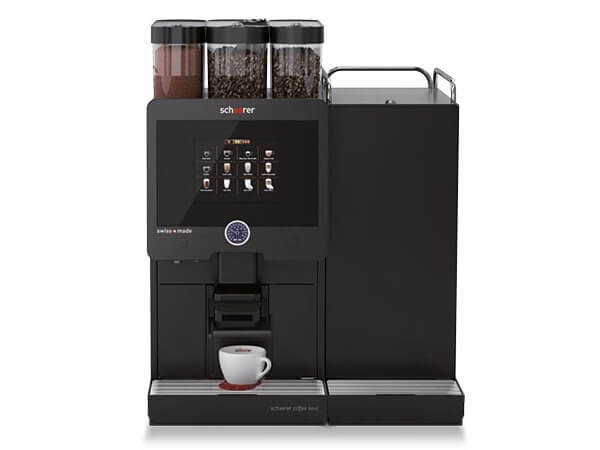 Anyone who appreciates the finer things in life, a wide choice of specialty coffees and aesthetics will love the WE8. A water tank with a 3 l holding capacity, a bean container for 500 g of coffee beans and a coffee grounds container with a capacity of 25 portions make the elegant professional coffee machine the ideal solution for locations where around 30 specialty coffees are consumed per day.
Innovative technologies revolutionise the enjoyment of coffee. The One-Touch function creates trend specialities like latte macchiato, flat white or cappuccino very simply at the touch of a button. Buttons on the front of the machine and a modern TFT display make operation incredibly simple even for inexperienced users.
The clean, linear design, accentuated by sections in elegant Chrome, make the WE8 the highlight in any pause area.
Weight: 10kg
Capacity: 3 l
Power: 1450 W
Dimensions: 295 x 419 x 444 mm (w x h x d)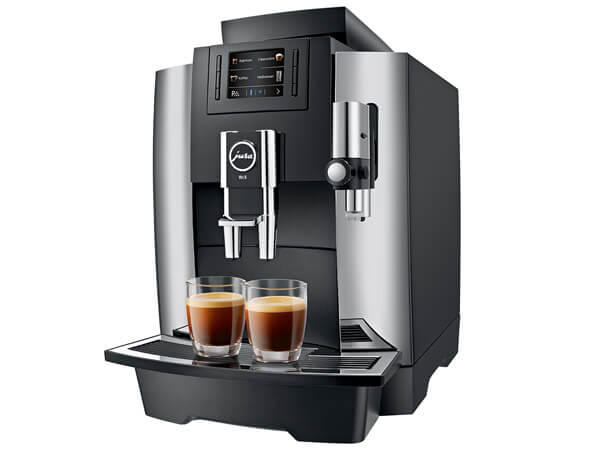 The X8 is amazingly versatile: it can prepare the full range of specialty coffees finished with milk and milk foam as well as black coffees and the classic pot of coffee.
The Professional Aroma grinder is a top-class innovation that delivers the perfect grinding result every time and 12.2%* more aroma. For tea lovers, it also serves hot water at different temperature levels. With its solid, height-adjustable dual spout, it can create a specialty coffee – or even two beverages simultaneously – and dispense them into the cups or glasses, at the touch of a button.
The handy cup positioning aid makes it ideal for self-service. The same goes for the large, clearly arranged preparation buttons. Different speciality coffees can be positioned wherever you like on the display, according to your needs.
Weight: 14kg
Capacity: 5 l
Power: 1450 W
Dimensions: 373 x 470 x 461 mm (w x h x d)