An exclusive system, creating the perfect espresso, time after time. The Solo machine is equipped with a patented extraction system that guarantees 19 bars of pressure. Each parameter has been calculated with great precision to ensure that all the aromas from each kind of capsule are extracted, giving the coffee body and creating exceptionally thick, smooth crema. Only compatible with Lavazza BLUE capsules®
Dimensions: 220 (h) x 120 (w) x 260 (d) mm
Weight: 4 kg
Download (PDF Spec Sheet)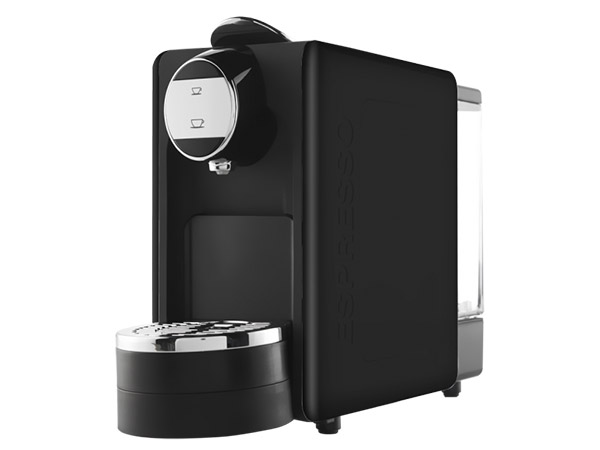 The Solo Comfort Fresh Milk espresso capsule machine is sleek, compact and fast, extending the coffee experience with cappuccino functionality made with fresh milk. With energy-saving mode and advanced preinfusion technology, the Solo Comfort Fresh Milk is ideal for home, small offices, or select hospitality in-room environments. Only compatible with Lavazza BLUE capsules®
Dimensions: 220 (h) x  160 (w) x  290 (d) mm
Weight: 4 kg
Download (PDF Spec Sheet)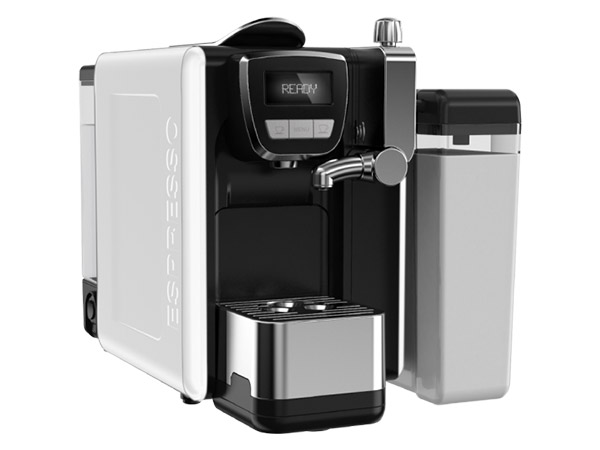 Rancilio Silvia 1 Group Espresso Machine
Experience the pleasure of a perfect, professional espresso with the Lavazza BLUE compatible Rancilio Silvia and enjoy the benefits of a closed capsule system. Simple, reliable and powerful, the Silvia produces excellent espresso and silky microfoam milk for your lattes and cappuccinos.
The Silvia's sturdy stainless steel casing and an upgraded commercial-grade steam wand make it one of the most popular machines on the market. Technical features include a high thermal accumulation boiler, a lead-free alloy brewing unit and boiler, as well as a professional brewing unit and filter holder.
Weight: 14kg
Power: 1 100W
Capacity: 3 litres
Dimensions: 23.5cm x 34cm x 29cm (w x h x d)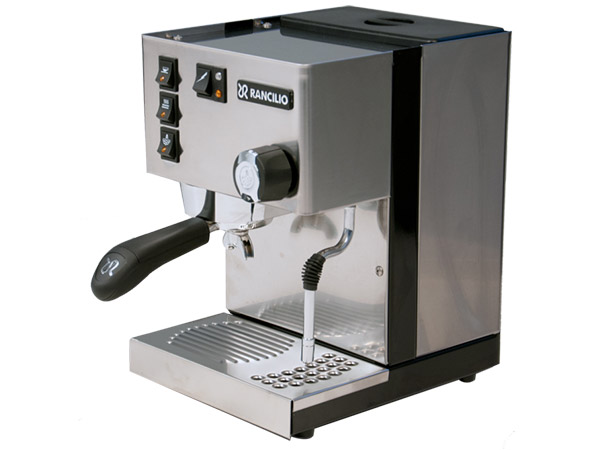 The SAECO Area capsule machine is an essential office accessory, where aesthetics and practicality meet.
Perfect for professionals who are looking for an office coffee solution that is easy to use, reliable and elegantly beautiful. Modern and compact, the SAECO Area can adapt to all small and medium locations.
Brew 40 cups of coffee a daily with the SAECO One Touch Cappuccino (OTC) system, coupled with a double boiler for High-Speed Cappuccino (HSC) function you can have a top-quality hot beverage quickly and easily with just one touch.
(Lavazza BLUE and Nespresso Capsule Compatible)
Weight: 9kg
Capacity: 4 l
Power: 1300 W
Dimensions: 280 x 380 x 480 mm (w x h x d)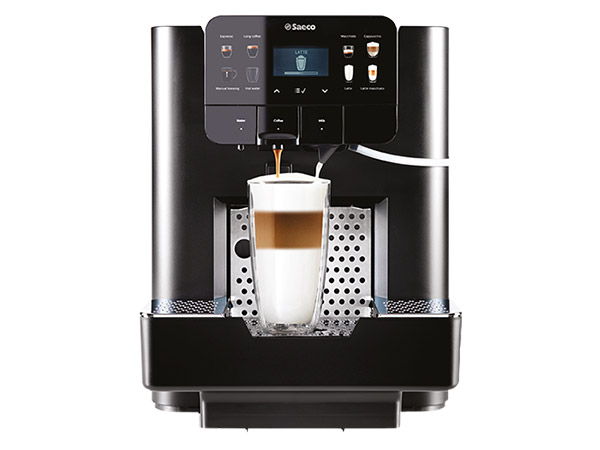 Wega Atlas 1 Group Capsule
The ultimate coffee machine. With frothed milk available at just the push of a button, this machine can make anything and everything. Whether it is an espresso, long black, macchiato, latte, or cappuccino, the Wega Atlas can do it all, with the convenience of using Lavazza BLUE capsules®
Dimensions: 520 (h) x 500 (w) x 570 (d) mm
Weight: 58 kg